What is the Facebook Engagement Rate and how to calculate it?
The Facebook engagement rate is an important value for the community manager or the user managing professional pages on the social network. However, it is not a powerful indicator in itself, it is also necessary to consider Facebook interactions independently of each other.
Beyond this, to define the involvement of his community through all the publications shared on his Facebook page. As a result, creating a Facebook strategy around interactions and their actions should be considered to make sense of the engagement rate.
Definition: Facebook Engagement Rate
The Facebook engagement rate is the ratio between organic reach * or organic reach, and the number of interactions received including like, click, share, and comment.
Note : You can add the paid reach or paid reach if you boost your publications.
*Organic Reach or Organic Scope: The reach is the number of people who have potentially seen your post or more exactly when the publication was posted on the newsfeed of a fan (subscriber) of your page. It is said potentially because it is possible that the person was not in front of his screen at the time the publication was posted.
It's important to know how to interpret Facebook interactions to meet goals. A person who aims for traffic and by extension of the visibility on his website, will not have any real interest in looking for like, but rather the click and more relevant comments.
These will have to be proof that the post has been read, if it is an article link sharing of your website of course.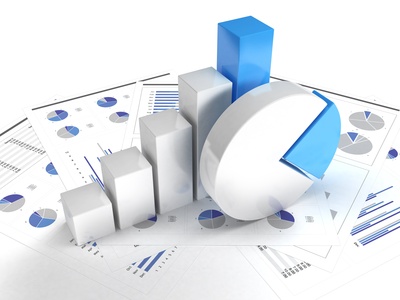 There are several ways to calculate the Facebook engagement rate on a business page.
The first solution consists in calculating the commitment rate per publication, which is only possible for the roles having access to statistics of the publications, like the admin, the contributor etc …
It is also possible to establish a monthly average on the same principle, which makes it possible to analyze the statistics from one month to the next on the number of links published and the ratios between articles, videos, images etc …
The formula : (total number of interactions / organic reach (and pay)) x 100
Example: (50 interactions on a publication / 1500 people potentially affected) x 100 = 3.33%
The second solution is the one used via digital marketing tools for community managers and web marketers in general, or competitors in that they do not access the organic reach of publications, if they do not have a role on a page Facebook.
This calculation of Facebook engagement rate is much less precise and does not offer real interest for the administrator of a professional page, otherwise to know the perception that will have its competitors.
The formula : (number of known interactions / number of subscribers (fans) of the page) x 100
Example: (105 interactions on one publication / 98,000 subscribers total on the page) x 100 = 0.10%
Note that we usually use tools like MakeMeStats to establish this rate, especially if the Facebook page regularly publishes content. Calculated values ​​are normally based on a calendar month or daily.
Note: You can also isolate the Facebook engagement rate between organic reach and paid reach on the social network.
Do one and the other and then mix both to see if you have an interest in boosting your Facebook posts. Feel free to test from the Facebook Ads advertising platform.
Even if it is good to know the formulas of calculation, Facebook also proposes to you to consult directly the engagement rate of your publications. To do this you just have to access the statistics of your page.
Here's how to access statistics:
At the very top of your page under the blue Facebook banner, you have the tab Statisticsclick on it.
Then click on Publications in the left menu and access all of your Facebook posts
From there you can access all the figures, by clicking on one of your publications and thus calculate your rate by yourself.
Go to the "All publications" window and click on the menu on the right to access the commitment rate (see visual below). Then click on commitment rate and you will have access to publication rates expressed in interactions.

Facebook considers the engagement rate (interaction) as follows: the number of people who liked, commented, shared, or clicked on your post after viewing it.
What is a good Facebook engagement rate?
This is a question that is difficult to answer objectively.
A good Facebook engagement rate is bound to have a high value, but in the face of declining Facebook reach and engagement averages on Facebook business pages, we can say that a commitment rate of between 7 and 10 % is excellent (calculation by being admin). A rate between 3 and 6% would be good, below it would be to review.
Be careful these values ​​are binding only me considering the reach, a noted average and only for the calculations of the owners of Facebook pages. On the other hand, a Facebook engagement rate of 1% is considered very good, on Facebook pages that count several thousand fans. More fans will be more the engagement rate will be low (for a calculation via tools)
Then do not isolate the calculation of a commitment rate on an exceptional Facebook publication, at the expense of others. The ideal is to establish a monthly average and then on the year possibly discarding the month of August.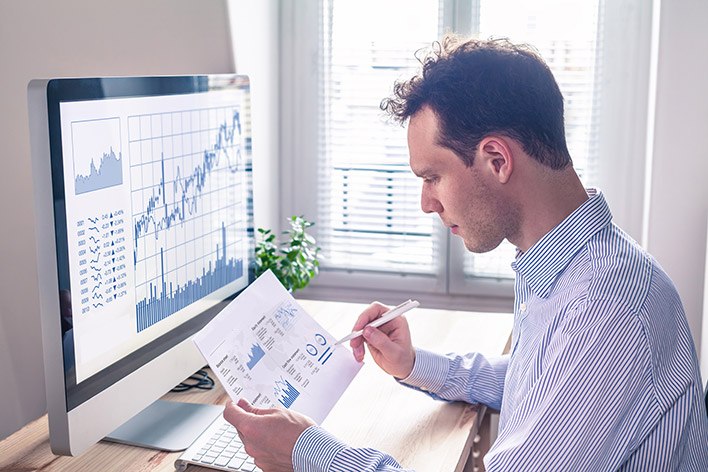 Can we set Facebook engagement rate targets?
While it is possible to set Facebook engagement rate goals, they will have little or no relevance in most cases.
Why ?
Simply because your goals are usually different upstream; namely the search for traffic if you relay links publications from your website, engagement on visuals, photos or videos. You can also have an editorial line dedicated to the social network and use Facebook's Instant Articles platform. These different approaches require goals on a case by case basis according to your wishes.
If you're looking for traffic on your website, only Facebook interactions related to clicks and relevant comments (proving the reading of a publication) will give you a better indicator than the engagement rate. Define your KPIs to measure your actions according to your goals.
Imagine a reach of 3000 people reached on one of your publications, and that it receives 400 likes and only 2/3 clicks and a comment, then you will have an excellent engagement rate but if your objective is the traffic, it will be no !
Publication interaction goals are much more valuableThis does not preclude calculating the Facebook engagement rate and interacting with your community to learn more about some of the interactions that you have.
Here are some tips to boost the engagement of your Facebook posts to increase your engagement rate, but remember your goals in parallel:
Be active in your community looking for what it needs in terms of information and content. To do this, use the polls and ask open questions to your fans.
Complete your publications with visuals such as infographics, visual advices related to your sector of activity etc … it's more engaging.
Submit videos if you can and natively (uploaded to Facebook and no shared link from youtube). Videos create commitment.
Involve experts, influencers … in your articles and solicit them during your publication … they will share your article and you will gain visibility and commitment.
From time to time, you can enter quizzes with prizes linked to your universe to boost your engagement rate.
Do A / B Testing around publishing hours and set the best time to share your content. So think of writing well for the web with the snacking content and share with mobile users who take the transport between 6am and 9am.
Consider producing content on the Facebook Instant Articles platform to gain organic reach (to be verified)
Feed the debates into comments and involve knowledge to bounce back on interesting topics.
With these few tips, you can dramatically improve your Facebook engagement rate.
In conclusion on Facebook engagement rate
Like all values ​​related to numbers, we can make them say what we want! but remains the relevance of the results obtained. To have a good engagement rate optimized, base yourself on your objectives and privilege the interactions Facebook which will allow you to reach them.
If clicks are for you a performance indicator related to your traffic goal, make the ratio with likes, shares, and comments, and see if overall you reach it by having a high value.
Clearly, put your Facebook engagement rate in relation to your interaction objectives on your publications, in order to have more relevance.
Overall rating of our readers
Your rating
[Total: 93 Average: 4.9]